What we do
Since 1979, we've partnered with the Canadian electrical industry to supply their electrical enclosure, kiosk, cable tray and custom fabricated metal products across the country. Our team consists of sales, engineering, design and fabrication members, all of whom work with a
'customer first' mindset to deliver your products with unmatched quality and timeliness.
Our vast amount of stocked enclosure, splitters and cable tray gives you full access to the products you need when you need them. When more tailored solutions are required, our engineering and design team will work with you to product custom, CSA rated versions of any product we offer.
Our Code Team is here to help, give us a call!
Online Quote Request
Have a simple quote request? Fill out one of our online RFQ forms.
Products Groups
Electrical Enclosures

PAD & BUS Splitter Troughs

Pre-wired turn-key products
BC Hydro Service Entrance & Distribution
Power & Marine Pedestals
Control Consoles
Custom Metal Fabrication
Powder Coating

Kiosks
Industries Served
Commercial Electrical Industry
Industrial Electrical Industry
Utilities
Oil & Gas, Marine
Residential
MOT
Forestry
Food Processing
Lighting Control
EV Charging
Frequently Asked Questions
What regions does Code sell to?
While being based in and having served Western Canada for 40 years, Code has projects all across the Canada and Western USA.
Do I make my PO out to Code Electric Products or Code Manufacturing?
All POs for cable tray products are to be made out Code Manufacturing, whereas all enclosures, customs, BUS bar, etc. are to be made out to Code Electric Products.
Where can Code products be bought?
Our sales team will be pleased to assist you with any inquiry, as we have a large network of distribution partners we work with.
How does your pre-paid shipping program work?
Our pre-paid limit for the GVRD (Vancouver to Abbotsford) is $900, and $1,500 for the rest of British Columbia. Do note that we only ship pre-paid to distributor branches and not to job sites. The only exception to this is cable tray orders which can be shipped to site.
If Code is not already on a project specification, can we still quote?
Yes, please send in your request as normal with the addition specification information
and a Code representative will pursue the approval process with you.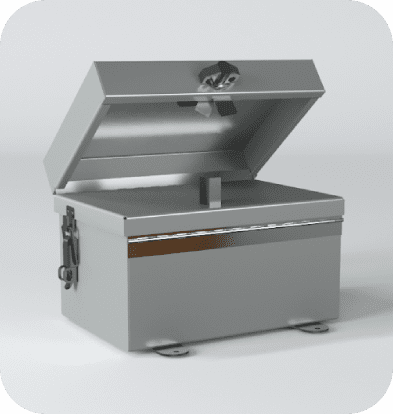 Recent Updates
Check out the latest news and updates from Code Electric.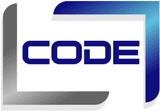 We're very happy to better serve our customers by providing the information they need to design and quote jobs, approve projects, and of course, to see what else Code is able to offer. We'd like to take you through a quick explanation of what's here, what's new and what to do if you can't find what you're looking for.